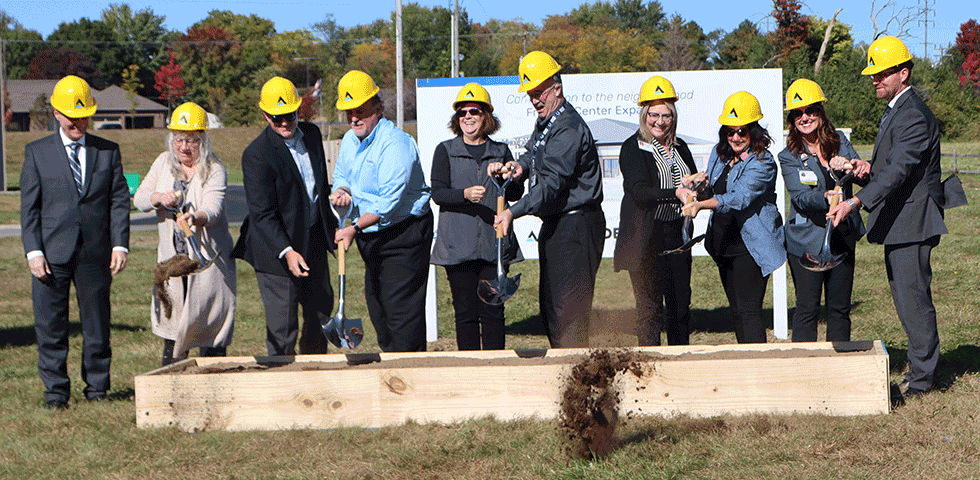 WindRose Health Network, located at 55 North Milford Drive, Franklin, Indiana, announced plans to expand its health center to create a state-of-the-art 13,000-square-foot primary care, pediatric, behavioral health and onsite pharmacy destination for area residents.
The planned expansion, projected to cost $4.5 million, will allow the community health center to expand access to care, integrate pharmaceutical services and will include onsite case management and patient services which help coordinate care for complex patients, assists the uninsured or underinsured or those experiencing social determinants of health.
"Our organization's long-term strategic plan has included a new building in Franklin for several years," said Scott Rollett, chief executive officer. Our vision has been to strengthen our community through the services we provide. As the community changes and grows, so does the need for healthcare services, said Rollett.
WindRose Health Network was established 26 years ago to meet the needs of the local community and the surrounding area. Both WindRose Health Network and WindRoseRx pharmacy are committed to Franklin and surrounding communities serving its customers on a local level. "Our community can look forward to great service, personalized care, and overall commitment to each patient," said Rollett.
Hours of Operation
Monday - 8 a.m. to 6 p.m.
Tuesday – Friday 8 a.m. to 5 p.m.