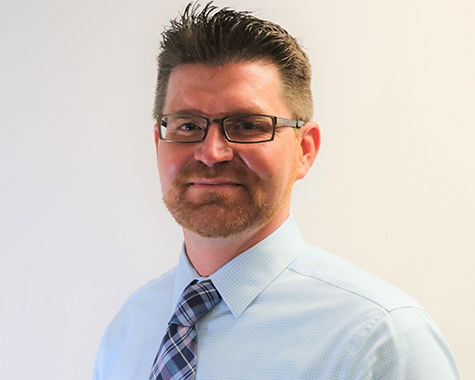 WindRose Health Network (WHN), a federally qualified health center (FQHC), announced Dr. Derrick Hasenour as its incoming chief medical officer.
"WHN is committed to providing the highest quality of health care to our community," said Scott Rollett, chief executive officer. "We are pleased to welcome Dr. Hasenour as a dedicated team member providing additional support and oversight to our health centers' comprehensive services and programs."
Dr. Hasenour officially joined WHN's Medical Staff as a full-time Family Medicine physician in Fall 2018 but has worked with WHN's Prenatal Care Program since 2012. Originally from southern Indiana, Dr. Hasenour attended the University of Southern Indiana where he earned his Bachelor of Science in Chemistry. He received his medical degree from the Indiana University School of Medicine. He completed his Residency at the Indiana University Family Medicine Residency Program where he was the Chief Resident in his final year.
After graduating from Residency, Dr. Hasenour was an assistant professor of clinical medicine at the IU School of Medicine. He practices family medicine with a specialty in obstetrics. He is a member of the American Academy of Family Physicians and the Indiana Academy of Family Physicians. After joining WHN in 2018, Dr. Hasenour was appointed the associate chief medical officer in January 2020 before being named WHN's chief medical officer.