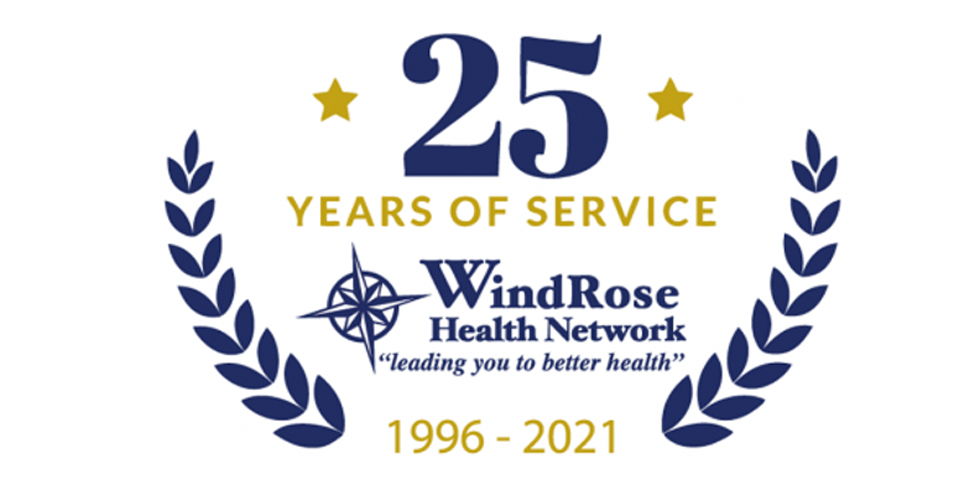 Greenwood, IN - WindRose Health Network (WHN), a leader in primary care, marked its official 25th year of service; and reaffirmed its mission of delivering family-oriented high-quality care serving the health and well-being of its patients with an emphasis on caring for the most vulnerable within our community.
Founded in 1996 and led by its current Chairman of the Board of Directors, Scott Rollett, CEO, WindRose Health Network has grown into five sites of care across three counties, serving nearly 20,000 patients annually.
Windrose Health Network's Evolution: The Journey of our Patient Care
Established in 1996, as a Rural Health Center based in Trafalgar, Indiana, a shared vision by area residents and the leadership of Johnson Memorial Hospital created primary medical care services by way of WHN to serve Johnson County residents.
In December of 2003, WHN officially became a Federally Qualified Health Center. With grant support from the Bureau of Primary Health Care, WHN continued to grow and served nearly 6,000 patients in 2004.
In 2006, at the request of community leaders in Hope, Indiana, WHN opened a primary care clinic. This was the first medical provider the town had access to in more than 20 years. Two years later another location was opened in southern Marion County, today it is the largest, most diverse care site within the network.
In 2014, responding to a growing physician shortage the town of Franklin, WHN added a new convenient care clinic. Only a year later, a pediatric site was established located on the Marion and Johnson County line. To date there are five locations and a COVID-19 testing mobile unit based in Edinburgh.
Scott Rollett, Chief Executive Officer said, "As we celebrate our 25th anniversary, it is important to remember why we exist as a healthcare provider. We believe in the importance of personalized care that improves the quality of life for our patients regardless of their ability to pay. When I joined the company in 2003, the healthcare landscape was a very different place; today we are reaching innovative heights in technologies, delivering primary, pediatric, prenatal care, telehealth, and behavioral medicine. We are grateful for the community support and look forward to building on our legacy."
Windrose Health Network: The Next Chapter
WHN is well-positioned to expand its offerings through its next major advancement. Windrose Rx Elper Parke, a retail pharmacy, is slated to open within the second quarter of 2021. It offers convenient access to affordable medications, complementary pharmacy mail delivery, access to pharmacy programs, and personalized service. The pharmacy is strategically located next to the 5550 S. East Street Indianapolis, Indiana Epler Parke primary care clinic to better serve its patients and neighbors.
Rollett concludes: "We are grateful for the many colleagues, board members, and patients who contributed to our success and the amazing accomplishment of 25 years of service. Our future is promising as we continue seeking innovative ways to care for the needs of our patients and the communities for many years to come.